Chairperson's Message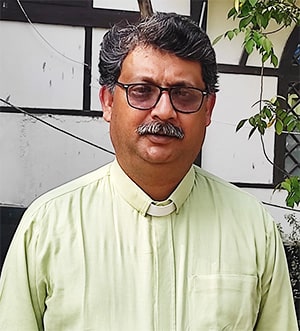 As the Chairperson of Ewing Christian College, Prayagraj, which is a Christian Minority Institution of the Church of North India, Diocese of Lucknow and also an affiliated autonomous college of the University of Allahabad, l welcome you all to the Website of Ewing Christian College. This College has a long chequered history in the field of education, while through many ups and downs the college has attained the status of one of the best colleges in India and the world. The alumni of the college are settled in highly placed positions in India and Abroad and I am proud to say that all the faculty members of the college have always been putting in their best efforts to bring up the students with proper skills and knowledge in the respective fields of education.
Our students have been provided with all the required infrastructure and facilities connected with their education, including a Central Library, departmental Libraries, all with up-to-the-mark internet facilities, while the college has a strong Wi-Fi connectivity.
With the huge area, play-field, beautiful gardens and landscapes with fountains the college campus is a perfect place for the students to freely concentrate on the studies. There are various committees to take decisions on vital matters concerning the curriculum, the studies, the classes etc., The College Teachers hold strategic positions to maintain law and order situation on the college and a strict liaison is also in place with the district authorities.
I have all praises for all the staff members, teaching and non-teaching faculty both and I pray to God Almighty that He may bestow the power of His Spirit on each one so that every person associated with the college gives in his best for the institution.
At length in the most powerful name of Jesus Christ our Lord, I seek the Father's blessings for all so that our efforts unanimously generate a cordial atmosphere in the college, where we can glorify the Lord through our works.
Chairperson
Rev. Manish G. Zaidi